Acupuncture During Pregnancy- The Trimesters
In our first blog Acupuncture and Fertility, we talked about some of the ways acupuncture can assist in the process of getting pregnant. But it doesn't stop there! Acupuncture during the pregnancy trimesters is also extremely beneficial.
Obviously, when pregnancy happens you've achieved a major milestone, but a HEALTHY pregnancy is the ultimate goal. At this point, we typically shift from the 2-4 treatments per month frequency to a once-a-month schedule. The goal now is to support the holding and healthy development of the fetus throughout the trimesters.
---
THE FIRST TRIMESTER
Acupuncture during the first trimester can address some of those pesky symptoms associated with the body's adjustment to growing that little human. Early symptoms can be significantly minimized with appropriate acupuncture treatments.
Alleviate symptoms such as:
Nausea or morning sickness
Constipation
Fatigue
General mood
Expected treatment frequency: Doing well (monthly) | Early trimester symptoms OR a history of early complications (weekly to bi-weekly until resolved or through the first trimester)
---
THE SECOND TRIMESTER
Alleviate symptoms such as:
Heartburn
Aches in the body like back pain or sciatica
Insomnia
Depression and anxiety
Constipation
Anemia or blood clotting disorders
Headaches
Expected treatment frequency: Doing well (monthly) | Pesky second trimester issues (weekly to bi-weekly until resolved)
---
THE THIRD TRIMESTER
The most important time for labor preparation!
Generally, starting around week 30, we recommend increasing weekly sessions to encourage a good fetal position. Acupuncture during pregnancy in the last trimester increases blood flow to the pelvis to help relax and soften the uterine ligaments and cervix. This helps to the reduced likelihood of medical induction. And, of course, throughout our treatments, we are always working to reduce stress, worry, and anxiety!
---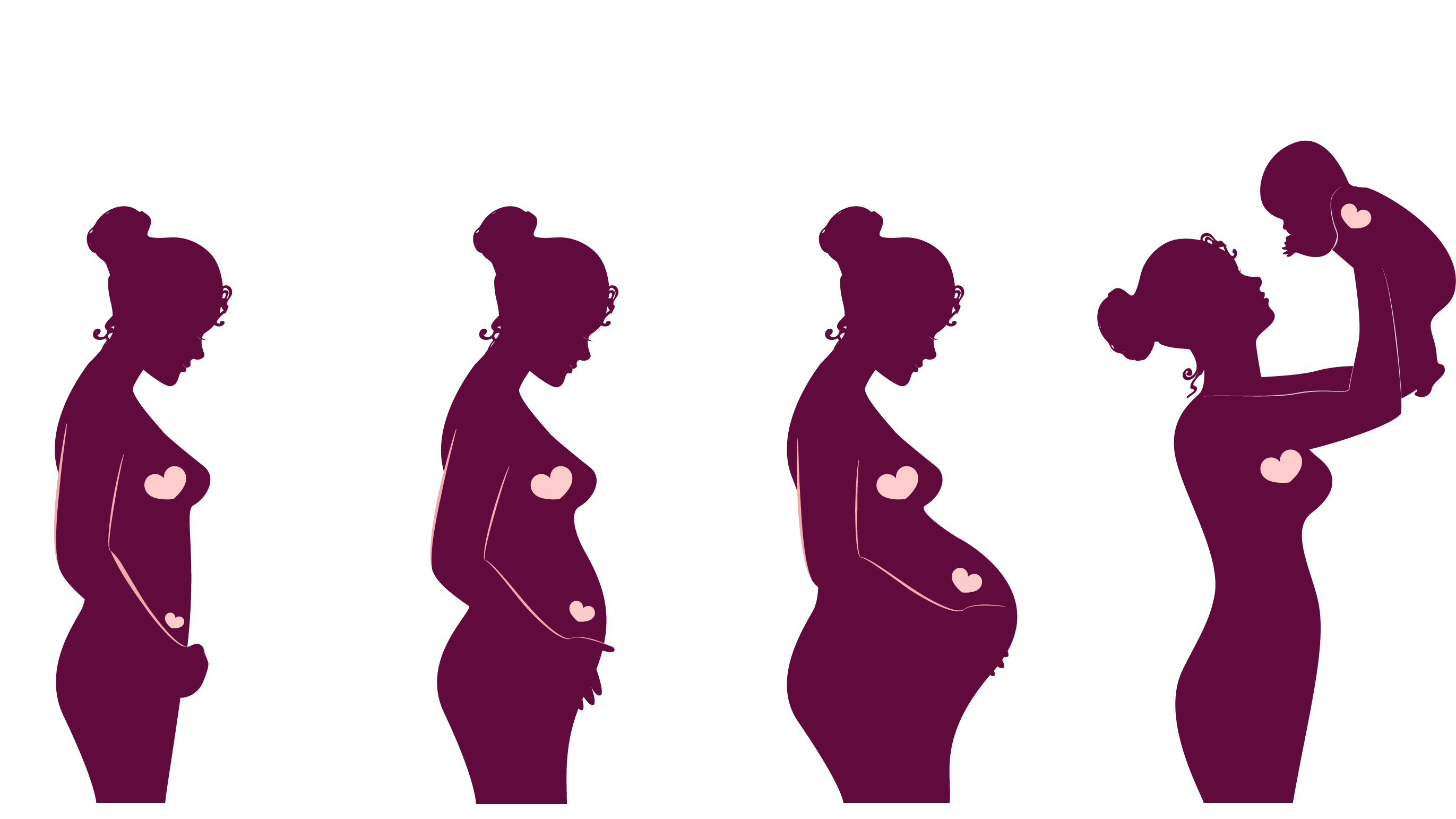 ---
TRIADA BLOG: ACUPUNCTURE FROM FERTILITY TO POSTPARTUM:
Part I. Acupuncture and Fertility
Part II. Acupuncture During Pregnancy
Part III. Acupuncture for Postpartum Care
Questions? Email our acupuncturists at admin@triadahealthottawa.com or book online here