A Gentle lift for your skin
Enjoy a comprehensive and effective way to lift and sculpt the face naturally with Facial Acupuncture.
Diminish wrinkles, regenerate skin cells, and give your collagen a boost with facial lymphatic drainage and acupuncture.
Benefits of facial acupuncture:
Improved muscle tone
Increased collagen production
Decrease puffiness and bags under eyes
Reduction of fine lines
Hormonal balancing for acne/dry skin
Improving facial colour and circulation
Tightening of pores
Reduction of age spots
What Your Treatment Would Look Like
Your treatment will begin with gentle facial cupping to distribute blood and nutrients throughout the face, and drain stagnant lymphatic fluids from the face and down the neck.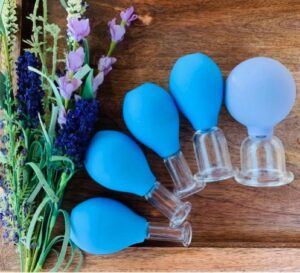 Next, acupuncture points are used to balance and boost the body and relax the mind similar to your regular acupuncture sessions. In fact, if we've been treating that sore knee or those nagging headaches in your regular sessions we are still able to address these symptoms during your facial session!
Extra-fine dermal acupuncture needles (3mm) focus repair to the weakened lines (pesky wrinkles!). Lastly, regular needles are used to stimulate muscular tone in the face. Your facial rejuvenation treatment will be 75-90 minutes.
Optimal results are usually achieved with a treatment series of 8-10 treatments on a weekly to bi-weekly basis. However, some choose to use this treatment on an as-needed basis. It's up to you! Quarterly maintenance is recommended once the initial series is complete. All individuals are unique, and as a result, outcomes do vary. This is not intended as an extreme intervention to skincare but rather as a gentle lift and boost of the face. With regular maintenance treatments typically maintain from 1 to 5 years.
How does our skin repair?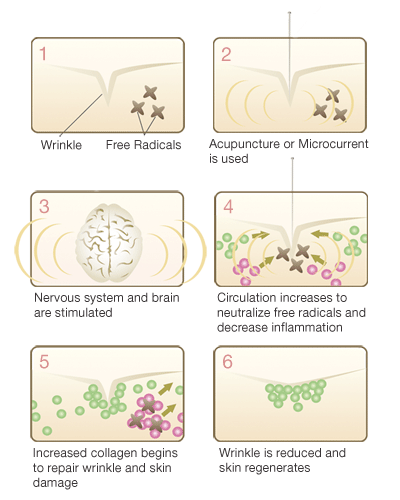 There is currently a WAITLIST FOR NEW FACIALS at this time. Booking is currently via email for returning patients.
Email our acupuncturists Tracey Crocker R.Ac, R.TCMP, Sharon Lu R.Ac, or Rene McGuffin R.Ac at admin@triadahealthottawa.com.