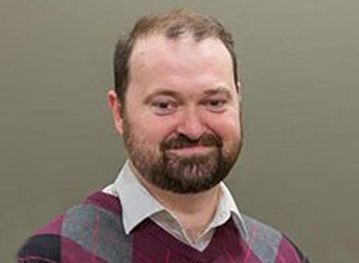 Dr. Andrew Bell
CHIROPRACTOR
Dr. Bell first took an interest in chiropractic at the age of 17 when he was working at McCullough's Feed & Seed store in Lanark, slugging feedbags. Being a strong adolescent didn't offset proper lifting technique, and he liked to impress the farmers by picking up feedbags without bending his legs, lifting them overhead, then flinging them to the front of the truck. These bags weighed up to 100lbs each and—as fun as this was—a few months of lifting improperly took its toll, and he quickly learned that physics will grind down even the strongest individual.
Hobbled, and eventually only able to drag the bags, Dr. Bell began needing to stabilize himself with both hands on knees just to look up at the clock, wishing for the end of the day.
His employer, a kind man and father to his best friend, said "Andrew you have to do something, this job is killing you." The man suggested trying chiropractic. Being unsure about chiropractic, Dr. Bell remembered that his grandfather Bell swore by them and enjoyed getting adjusted, though he referred to his Doctor of Chiropractic as the "bone bender."
Eventually Dr. Bell met with a chiropractor, was examined thoroughly, and was happy to find out that treatment would help restore normal motion and position of the spinal vertebrae. The doctor took time to explain that these subluxations were affecting the brain's ability to send and receive impulses to and from the rest of the body. Dr. Bell responded quickly to the adjustments and felt great relief within the first weeks and began to feel better than he could remember feeling. He decided he needed to become a Chiropractor, and share this experience with others.
Preferred Techniques and additional certifications:
Thompson Adjustment (a full spine assessment and correction protocol), Diversified and Activator.
Gonstead (using X-rays to discern the status of the spine prior to treatment and rule out contraindications to adjustments)
Flexion distraction
Upper cervical specific
Orthotics & gait scan
Applied kinesiology
SOT protocols (sacral-occipital technique)
Education:
Dr. Bell started his education at Ambassador University in Big Sandy, Texas, earning a Bachelor of Science in Psychology. He earned his Doctor of Chiropractic in April 2002 from Parker College in Dallas, Texas. He later practiced in various clinics in the greater Dallas Area, gaining a great deal of experience with auto injury and whiplash. He returned to Canada in 2012 to resume his practice in the greater Ottawa area.
Enough about me! What's important is how we can help you!