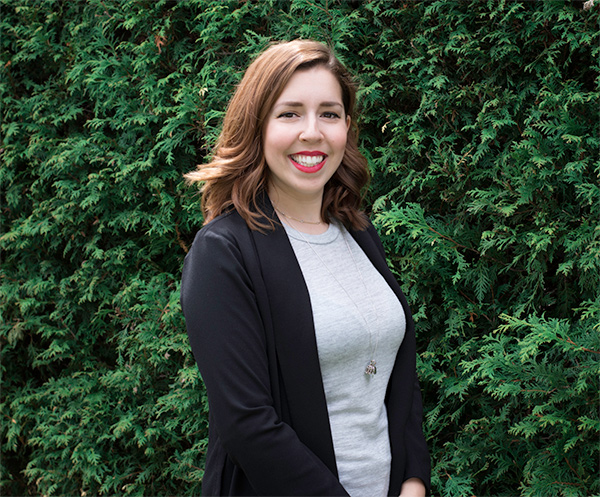 Dr. Courteney Werner
CHIROPRACTOR
Dr. Courteney Werner, DC was accepted to study at the Canadian Memorial Chiropractic College (CMCC) after three years of study at the University of Toronto with exceptional academic results. This early acceptance accelerated her on her path to becoming a chiropractor. After four additional years of study at CMCC, she graduated with clinic honours in 2015. While in school, she completed her clinical internships with Sherbourne Health Centre, the CMCC campus clinic, and with Mount Sinai Hospital in Toronto.
A life-long chiropractic patient herself, Dr. Werner is an advocate of wellness care. Her personal experience with chiropractic has also encouraged a particular passion for prenatal and pediatric health. It is with this in mind that she became certified in Webster technique; a chiropractic technique often associated with expectant mothers.
On the other end of the spectrum, Dr. Werner had the privilege to work as an intern in the spinal stenosis clinic at the prestigious Mount Sinai Hospital. It was here that she came to truly appreciate the impact chiropractic care and proper exercise could have on geriatric patients' mobility and quality of life.
It is Dr. Werner's vision to be able to help people in all stages of life get and stay healthy and mobile. It is her philosophy that it is never too late or too early to take one's health seriously and invest in oneself. She is incredibly pleased to be joining the community and the practice. She is currently accepting new patients.
Education & Certifications:
Dr. Werner's continuing education and additional certifications:
Webster technique
Activator
CATS (cranial)
Concussion management from University of Calgary/Laval
Graston©
Orthotics and gait scan
Insurance:
For all services provided by the clinic, a receipt will be issued for submitting to your insurance and for your tax purposes.
We only provide direct billing services for RCMP members, Veterans, and external referrals from the Canadian Armed Forces, where billing is being done through Blue Cross insurance. If you fall into one of these categories, please bring appropriate documentation and authorization to your appointment.
Dr. Werner accepts outside referrals from the Canadian Armed Forces. In this case, generally, your medical officer/referring physician will send in an authorization before you make your appointment.
Hours
Mon:    2:30p.m.-6:30p.m.
Wed:    4:30p.m.-7:30p.m.
Fri:        11:00a.m.-1:00p.m. (twice per month)
Sat:       9:00a.m.-1:00p.m.   (twice per month)
Sun:      9:00a.m.-12:00p.m. (twice per month)