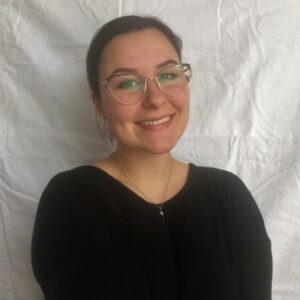 Angèle Lavgine
REGISTERED MASSAGE THERAPIST
Angèle graduated with honors and received the Algonquin College Massage Therapy Award of Excellence in 2022. Subsequently, she continued her education in Ireland to achieve a B.Sc. in Health and Leisure with a Massage degree at Munster Technological University expanding on behavioral and wellness health studies, social studies, exercise referral programming, adult learning, and aquatic rehabilitation.
Angèle has had a practical massage experience in dimensions of chronic pain sufferers, rehabilitation, older adults, prenatal, lymphatic drainage, and relaxation massage. She aspires to take further training courses to expand her range of skills and abilities to accommodate the fast-growing and diverse community of Ottawa.
She has a passion to assist people on their paths to encompass wellness through modes of education, holistic modalities, and active lifestyles, ultimately contributing towards a preventative scope of health for a promising future and better quality of life.
.
Hours
Thurs: 1:00pm-7:00pm
Fri: 1:00pm-7:00pm

Sat: 9:00am-1:00pm