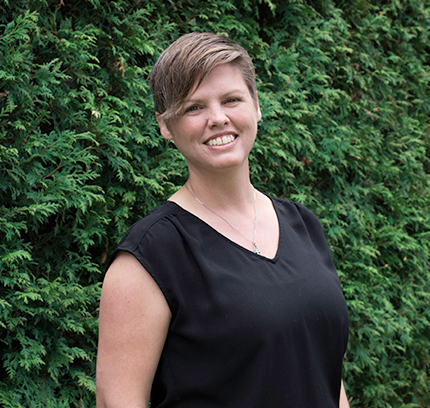 Tracey Crocker
ACUPUNCTURIST, TCM PRACTITIONER
Tracey Crocker MS, R.Ac, R.TCMP (Acupuncturist and Herbalist) received her Masters of Science in Acupuncture and Chinese Medicine from Daoist Traditions College of Chinese Medical Arts in North Carolina. As a school rooted in the teachings of Classical Chinese Medicine, she was fortunate to study with 88th generation Daoist priest Jeffery Yuen.
Before her career in Chinese Medicine, Tracey earned a Bachelors and Masters degree in Biology followed by a decade of research related to global climate change, plant & soil science, and toxicology at Duke University.
It was during this time that Tracey began to explore holistic therapies for her own health goals, eventually exchanging her lab coat for acupuncture needles and Chinese herbs. She is very passionate about the melding of both eastern and western medical concepts in your healing journey!
Interests include women's health (including menstrual irregularities, fertility, pregnancy, and menopause), pain, anxiety, depression, stress, digestive disorders, and insomnia just to name a few.
Tracey is licensed with the College of Traditional Chinese Medicine Practitioners and Acupuncturist of Ontario (CTCMPAO).
Additional Training:
* Facial Rejuvenation
* NADA protocol (addiction/PTSD)
* Dr. Tan Balance Method
Hours
Wed:    8:00am-1:30pm
(twice per month)